E-Mail Sorting Solutions is a full service anti-spam filter and anti-virus e-mail solution.
Put an End to viruses now and stop spam!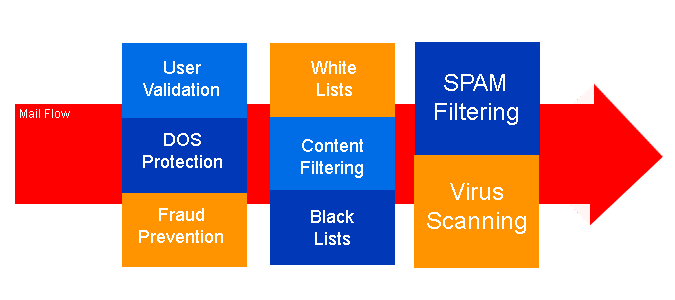 Click a box above to learn more



Denial of Service (DOS) Prevention

A denial of service attack on your SMTP server is a thing of the past when you sign up for our filtering services. Because no E-Mail is sent directly to your SMTP server, your system is not open to a denial of service attack. Our system however, was designed to be able to stay in service and incorporates one of the most powerful DOS prevention systems in the industry.

This allows you to keep your mail flowing and not have it disrupted by malicious internet users. Our network and staff keep a close watch of traffic patterns and data flow to stop a DOS attack dead in its tracks.