E-Mail Sorting Solutions is a full service anti-spam filter and anti-virus e-mail solution.
Put an End to viruses now and stop spam!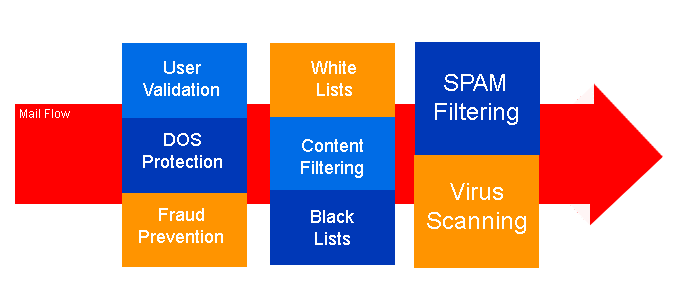 click a box above to learn more



Powerful Business SPAM Filtering Services:

Our business SPAM filtering services use our own proprietary SPAM filtering software and scanning engine. we are able to obtain a 98.6% or better catch rate, with less than 1% false positives. Our SPAM filtering engine is so effective that we do not need to incorporate other methods like RBL's (real-time black lists), reverse DNS, SPF and other Mail filtering option that produce large amounts of false positives.

Our system is driven by a large SPAM filtering software database of know SPAM tactics and is constantly updated several times a day. As spammers find new ways to get around us, we update out database to eliminate it.

Our system is able to detect spam in many languages. So no matter where you are, or where the SPAM originates from, we can filter it for your company.

Sign up NOW for a 30-day risk-free trial!